About Accu-Copy
History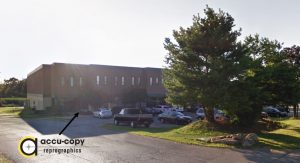 Accu-Copy Reprographics Inc. was founded in 1988 with a clear mission: to listen to customer needs and then deliver the products and services to meet those needs. Located in Cranberry Township, PA, Accu-Copy is a leading reprographics provider for southwestern Pennsylvania. Our staff continues to uphold the company's mission and Accu-Copy has earned its solid client base.
We continually strive to provide innovative, accurate and cost-effective solutions. Accu-Copy was the first Pittsburgh regional company to offer digital bid set project management services for organizations to effectively and cost-efficiently manage the bidding and construction phase of building projects.
Mission and Values
Accu-Copy provides superior customer service, offers the highest quality products and brings value to its customers' businesses through commitment to continuous quality improvement.
At Accu-Copy Reprographics we:
Establish long-term relationships with our customers, suppliers and employees based on loyalty, trust, shared values and vision.
Take pride in conducting business with integrity in a knowledgeable, professional and ethical manner.
Understand the importance of communications and seek ways to continually improve.
Trust and care for our customers, suppliers and employees and treat everyone with respect.
Openly communicate our accomplishments and mistakes so we can learn from each other.
If you are looking for great printing near you, find us!