Large Format Printing
Posters, Plans, Banners, Project Renderings, Blueprints and more!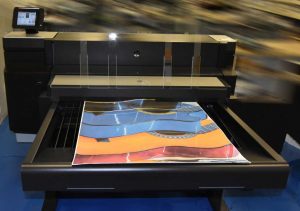 The next time you need large format prints, use Accu-Copy to print your large -scale documents with our high-speed, full-color printers.
Our printers are configured to meet your organization's printing requirements; no matter what size document you need to print. Accu-Copy will get your projects printed, packaged and delivered accurately and on time whether in color or black and white.  With our wide format printing equipment we can offer speed and efficiency in producing your large format digital print jobs such as
residential construction projects
commercial construction projects
government planning
court exhibits
project renderings
CAD prints
banners
posters
tradeshow backdrops
maps
store displays
blueprints
Black and White Large Format Printing
Accu-Copy supports the following File Types: PDF, TIF, DWF, and Plot Files. Other formats such as DWG, JPG and PS Files can be printed but some limitation apply. Digital Files can be submitted electronically via e-mail or our online uploader, or by CD or Flash Drive..
Print Reproduction Services
High speed reproduction
Large volume reprints
Reduction/enlargement capabilities
36″ output by any length
Stamping
Convert blueprints/negatives to positive prints
Delivery service
Quick turnaround
We can print your large format print on a variety of materials including:
20lb Bond
Presentation Bond
Vellum
4mil Mylar or Film
Large Format Printing in Color
Bring your projects to life with large color format color at Accu-Copy. Our inkjet printers will print sharp, clean and brilliant color images on materials that will make your project stand out.
Print Reproduction Services
42″ output by any length
Reduction/enlargement capabilities
Wide variety of media
Volume reprints
Delivery service
Quick turnaround
Additional Services for Large Format Printing
In addition to printing services your project may benefit or require from our related services to add even more polish to your materials.. While these process have been developed for tradeshow exhibits or business presentations they could easily be used for more personal events such as celebrations, fundraisers, school projects, and family events.  These services include:
foam mounting
lamination finishes
If you do not see a file format or addtional service that you require, please contact Accu-Copy for more information.
Projects Specifications
In addition to large format printing, Accu-Copy can support your projects with our specification services which handles complete sets of the specifications created for private, public, or government-related projects.  Accu-Copy can work with you to create specification sets that include all the information need to describe complex jobs.  Specification sets often include things such as:
Bid announcement/advertisement
blueprints, plans, or cad drawings
Specification Manual
Scope of Work
Do you need to share your documents?  Consider using our Plan Room  service which provides access to download and print these documents by prospective contractors and bidding agencies.
Contact Us Today
Contact us today if you have questions or would like to make an appointment to speak with our staff about the Plan Room.