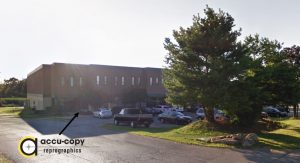 Copies and Prints
Whether your call them photocopies, copies, prints, duplicates, or Xeroxes, Accu-Copy provides you with high-quality, printed materials for business or personal use.
It doesn't matter if you need 10, 100, or 1000 copies. We've got you covered! We will be happy to support your business or organization with fast, quality, digital printing services. Many jobs can be handled immediately!
What do you need a copy of…
regular size paper document, 8.5 x 11 or legal
large format
posters
banners
brochures
business cards
information cards
post cards and mailers
manuals
handouts
presentations
programs
We will work with you to make the best choice of weight, color, and finish for the paper, cardstock, or vinyl materials your materials need to be printed on.  In addition to copies and printing, Accu-Copy offers a wide range of services including:
binding
folding
lamination
mounting
banner stands, grommets, pole pockets
Whether your have a paper original or digital file, we can make copies of the materials you need to support your business or personal, family events. File types that we accept include:
Other file types may be able to print, please call for the limitations if any of other file formats.  Our phone number is 724 935-7055.
Send Files
You can even for us to make copies of or new prints via our web portal.
Contact us today if you have questions by phone (724–935-7055) or use our online form.