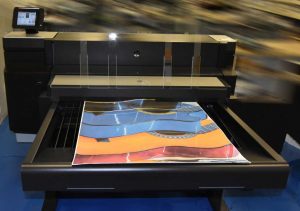 Posters & Banners
Bigger is better! Print a banner to capture your audience's attention.
Accu-Copy prints banners and posters event or to provide visuals for
tradeshows
school events
community events
advertising signage
informational displays
and more!
We produce digital prints in color or black/white in range of sizes to suit just about any project; from regular letter size to large banners and pieces up to 42″ in width and any length.  Need a banner stand a show or special event?  We also offer collapsible banner stands for easy portability and quick setup.
Make your message is larger-than-life with professionally printed posters and banners that highlight:
hours of operation
sponsor recognition at events
corporate identification at trade shows
specific product information
special events
special offers
extra signage
public service announcements
directional or location information
invitations
lost item or pet notices
safety notices
To simplify your life we offer a high-quality finished product and quick turn-around. Delivery services are also available.  Get started today, drop or send us EPS, PS, PDF, TIFF, JPG, BMP files of your posters and banners. Accu-Copy has  an online upload option to make it even easier to get started.
Additional Poster & Banner Services
Banners and posters can be enhanced by our additional finishing services such as mounting and lamination.  While these process have been developed for trade show exhibits or business presentations they could easily be used for more personal events such as celebrations, fundraisers, school projects, and family events.  These services include:
foam mounting
lamination finishes
Contact Us Today
Contact us today if you have questions or would like to make an appointment to speak with our staff about custom printing.